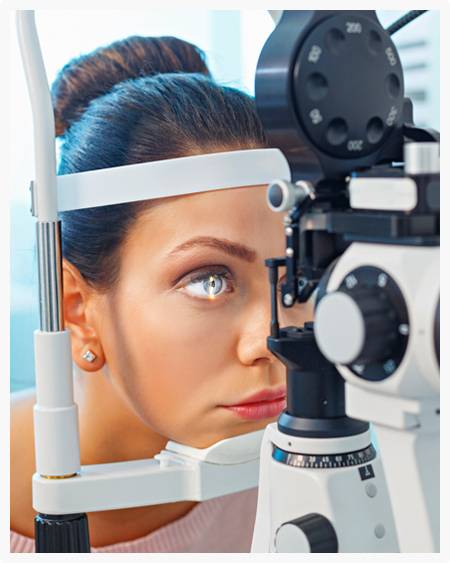 Primary Eye Care
What is primary eye care?
Our optometric physicians take time to know you and understand the visual demands of your occupation and leisure time activities. They help you understand how your eyes are functioning and what visual options would best compliment your needs.Using the latest advanced diagnostic technology matched with the collected information about your general health and family eye history, we are experts in diagnosing potential eye diseases.
Diabetes Eye Care
According to the American Academy of Ophthalmology people with diabetes are 25 times more likely to lose vision than those who are not diabetic. As primary eye care providers, we are concerned with how diabetes and the vascular changes affect ocular health, but are aware that the changes we see in the eye are also affecting the rest of the body.
We correspond with your primary medical doctors and endocrinologists, and send copies of the retinal photographs we take at each visit, keeping the doctors informed as to any ocular changes and our plans to manage them. Your overall health and management of this disease is a priority to us.
Glaucoma Eye Care
The best way to prevent vision loss from glaucoma is early diagnosis and treatment. It is most often a painless disease that is hard to detect so we include testing for glaucoma during all of our complete eye exams.
Early detection typically can be treated with a topical medication to lower ocular pressure.
Pediatric Eye Care
It is our priority to use the latest technologies and examination techniques to obtain an accurate assessment of the status of your child's visual system. Early screening, detecting and treatment of eye diseases in children can prevent permanent loss of vision.
It is important to detect any problems early to make sure your child has the opportunity to develop essential visual skills they need to learn and grow.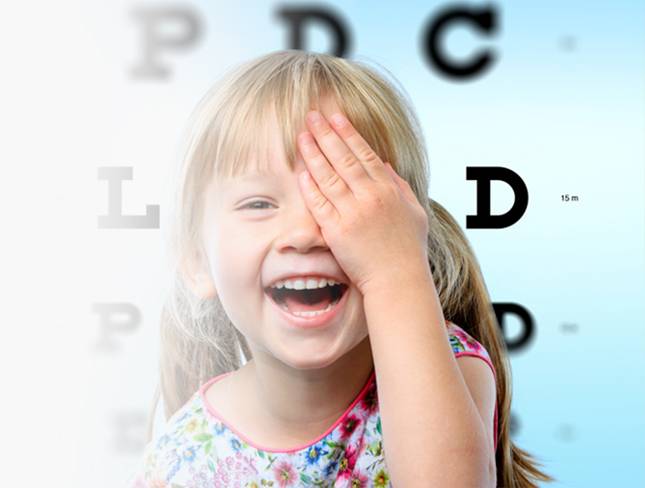 Contacts & Glasses
After a thorough eye examination, we will discuss the range of options for addressing your eye care needs. Depending on your vision needs and your lifestyle, we can fit you with glasses or contact lenses. We can provide bifocal contacts or glasses, colored contact lenses, rigid gas permeable contacts, or daily disposable contacts. We have a broad selection of frames for eyeglasses including designer frames.
Corneal Reshaping Therapy is a relatively new eye care option which is suitable for some patients with astigmatism. We fit you with contact lenses that reshape your eye as you sleep, giving you improved vision the following day.
Our goal is to fit you with the best contact lenses or glasses to ensure good vision and excellent ocular health.